She is clothed with strength and dignity; she can laugh at the days to come.
Our Women's Ministry is an active group of Ladies who share a love of God and each other. We love spending time together and sharing what God is dong in us and through us.
_____________________________
"Because we loved you so much, we were delighted to share with you not only the
gospel of God but our lives as well."
1 Thessalonians 2:8 (NIV)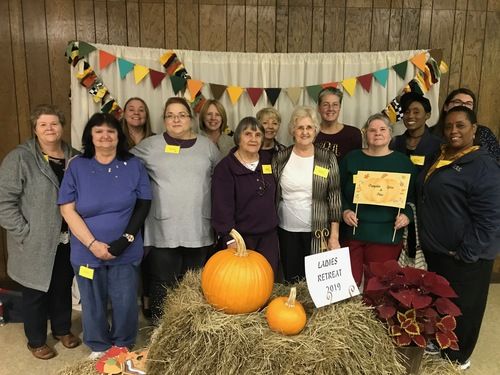 We have a fun "Day Out" planned for June! The Tour begins at 10 am and it is approximately 45 minutes. Following the tour, we will be heading to a local restaurant (to be determined) for lunch and then heading back to the church! Bring a FRIEND! Contact us below if you are interested in joining us or sign up in the lobby (in June).
If you missed our June "Day Out", join us on July 22nd for a tour of the Norton Art Gallery. We will be leaving the church at 9:30 am and heading over for our 10 am reservation time. Lunch will be at a local restaurant, so be sure to bring some cash!
Our painting days/nights are always a fun time together! Supplies will be provided (Cost of $5.00) or you can bring your own ( we will be using an 8 1/2 x 11 canvas)! We have some very talented crafty ladies and it is fun to see everyone's interpretations! Bring a sack lunch or take a break and purchase one at one of the surrounding establishments! Coffee and water are provided.
Do you want to be effective in the Kingdom? This retreat will help shape you into a vessel "for honor, sanctified, useful to the Master, prepared for every good work."
Come, join other ladies for a time of reflection and renewal. Our speaker, Dr. Rebecca Hoffpauir is a dynamic communicator who will challenge and inspire you whether you are just entering service or have spent years in service. Cost is$50 plus lodging. See Dawn Craig for a registration form.





We'd love to hear from you. Fill out the form below to get started.